Unlock the Ultimate Guide for Brand Owners: Navigating the Current Plastic Tax in the UK! 
Are you a brand owner or a business leader looking to stay ahead of the curve when it comes to the latest plastic tax regulations in the UK? Plastic waste is a pressing issue, and understanding how it affects your business is crucial. Introducing our comprehensive brochure designed exclusively for you: "Demystifying the Plastic Packaging Tax."
In today's ever-evolving business landscape, staying informed is the key to success. The Plastic Packaging Tax (PPT), introduced in the UK on April 1st, 2022, has significant implications for brand owners. It's not just another tax;
it's a transformational step towards a more sustainable future.
The PPT is all about embracing sustainability and adopting a circular plastic economy. As a brand owner, you have a unique opportunity to lead by example and make a positive impact on the environment.
What's Inside Our Guide?
-Key Definitions and Terms: Gain a deep understanding of the essential concepts and terminology related to the PPT, ensuring you're well-versed in this critical area.
-Companies Subject to PPT: Discover the specific limits and requirements that apply to your business, ensuring compliance while minimizing your environmental footprint.
-Charge Rate: Learn how the charge rate is calculated and how it impacts your financial planning.
-Types of Packaging Subject to PPT: Identify which packaging materials within your product lineup fall under the scope of the tax, helping you strategize effectively.
-Case Studies: Explore real-world examples of how successful businesses assess and reduce plastic use in their multiple-material packaging.
This brochure isn't just about compliance; it's about seizing the opportunity to lead the change towards a sustainable future. 
As a brand owner, your actions matter. 
By understanding the ins and outs of the Plastic Packaging Tax, you can not only reduce your environmental impact but also enhance your brand's reputation as an eco-conscious leader.
Knowledge is power, and being well-informed about the PPT is a strategic advantage. Download our free brochure now and become a trailblazer in the world of sustainable branding. This is your chance to take the lead, set new standards, and make a lasting positive impact on our planet.
*Download and share our free brochure now and  pave the way for a plastic-free, sustainable future for your brand! 
🌿🌏
————————————————————————————————————————————–
Microplastics EU & UK Requierements (09/2023)
Microplastics pose one of the most serious threats to our planet. Introduced into cosmetics to enhance their texture and effectiveness, these microscopic plastic particles have the potential to cause significant harm to aquatic environments and human health. In response to this issue, the European Union and the United Kingdom are implementing new regulations aimed at reducing the presence of microplastics in the cosmetic industry.
Why Are Microplastics a Problem?
Microplastics are plastic particles with a diameter of less than 5 mm. They can originate from various sources, including the breakdown of larger plastic waste and cosmetic products such as exfoliants, shampoos, and creams. Their small size allows them to easily enter aquatic environments, polluting them for a long time. Microplastics accumulate in aquatic organisms, affecting their health and entering the food chain.
New Regulations and Their Purpose
The European Union and the United Kingdom have taken action to minimize the impact of microplastics on the environment and human health by introducing stringent regulations regarding their use in the cosmetic industry. These regulations include:
Ban on Microplastics in Certain Products: According to the new rules, cosmetic products such as exfoliants and facial cleansers cannot contain microplastics. This is a significant step toward eliminating these substances from the environment.
Limiting Soluble Microplastics: If microplastics are necessary in certain products, they must be biodegradable and readily soluble in aquatic environments. This limitation aims to reduce the persistence of microplastics in nature.
**Why Download our Brochure?**
Downloading the free brochure containing the latest regulations regarding microplastics in the cosmetic industry in the European Union and the United Kingdom can be a crucial step for cosmetic brand owners who care about ecology and public health. This brochure provides essential information about:
– Specific products in which microplastics are banned
– Local microplastics requirements within EU member states
– Key terms of Regulation 
– Microplastics criteria and their derogations
– Case studies with explanation
– Doubts and FAQ
– "Microplastic free" claim explanations
Remember that our consumer choices influence the state of the environment. By learning about new regulations and avoiding products containing microplastics, we can collectively work toward a cleaner future for our planet.
*Download and share our free brochure now and discover how the new regulations on microplastics will  impact your products  in the European Union and the United Kingdom. Let's be conscious consumers and join forces to protect our planet!*
———————————————————————————————————————————————————————————————————
Labelling Requirements for Responsible Person (RP) in the UK Cosmetics Market.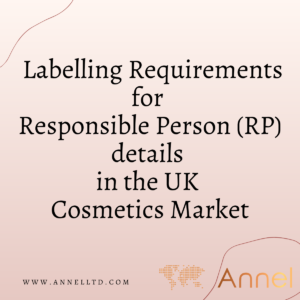 Following the UK's departure from the EU Single Market in December 2020, the UK Cosmetics Regulation came into effect. This regulation included a two-year transitional provision, allowing companies to make necessary changes, specifically addressing labelling compliance for cosmetics. The original two-year grace period was initially set to conclude on 31 December 2022. After this date, all products placed on the GB market would have been required to fully comply with the UK Cosmetic Regulation, or alternatively, be withdrawn from the market.
The Office for Product Safety and Standards (OPSS) has carefully reviewed the requirement to label products with the UK Responsible Person and has made the decision to extend this transitional provision. This extension will now cover a total period of five years, effectively until 31 December 2025. 
This means that until this extended date, compliance with the requirements of Article 19(1)(a) of the EU Cosmetic Products Regulation (EU CPR) will satisfy the name and address of the Responsible Person and country of origin requirements. 
It's important to note that this consideration doesn't apply to compliance with non-EU Regulations. 
Additionally, companies are still expected to comply with all other aspects of the UK Cosmetics Regulation, which includes elements such as notification and ingredient compliance.
This extension offers companies more time to make the necessary adjustments to their product labels. I encourage you all to utilize this additional time wisely and ensure your products are aligned with the updated guidelines.
————————————————————————————————–
CLP legisation – Classification, Labelling and Packaging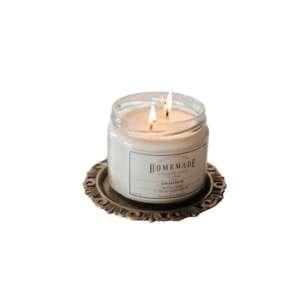 CLP legislation controls how and what you have to communicate about your products. For candle makers the most important thing about CLP is label design.
Brexit's impact x candle making.
EU CLP – European Union   | GB CLP – United Kingdom
Brexit didn't impact many aspects of candle making. CLP legislation in UK has only few different aspects than EU CLP but if you want to sell candles in EU and UK you have to comply with both EU CLP and GB CLP. 
CLP- compliant label has to include items from following list:
Supplier identification (the candle maker), Weight or mass of the candle, Product name or identifier, Hazard pictograms, Signal word, Hazard statements, Precautionary statements, Relevant supplementary informations, Unique formula identifier (UFI).
Label needs to be visible when the product is at rest in a normal position!
Label has to be in the language where the candle will be sold. 
Also it is required to put on the label: Name, address, phone number of candle maker/authorised representative – Nominal quantity of candlel (weight of jar, wax, lid). – Product name – All substances in the mixture of the following nature: Acute toxicity, Skin corrosion, Serious eye damage, Germ cell mutagenicity, Carcinogenicity, Reproductive toxicity, Respiratory or skin sensitization, Specific target organ toxicity (STOT), Aspiration hazard.
In Safety Data Sheet you will find hazard pictograms, signal words (like WARNING), hazard statements, precautionary statements and relevant supplementary information (like additional hazard statements) which has to be included on the label.
UFI – unique formula identifier
The UFI is a 16-digit code used by Poison Centers to rapidly identify the contents of your candle in the event of an emergency.
UFIs are not required if you're selling in the UK.
You can create your own UFI by using online tool provided by ECHA (European Chemicals Agency).
 →www.armatagecandlecompany.com/blog/eu-candle-label-requirements/ 
50th IFRA Standard Amendment.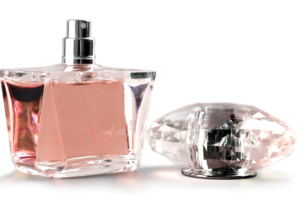 We would like to remind you of the 50th IFRA Standards Amendment. The document assumes withdrawal of Mintlactone from list of fragrance ingredients.
The 50th amendment is effective from 30 August 2021 for newly introduced products and from 30 August 2022 for products that are currently on the market. The document directly concerns suppliers of raw materials, however, cosmetic manufacturers should contact their suppliers and verify that the new guidelines will not affect the need for changes in the formulation of products. 
Changes should be of particular interest to manufacturers, who in the formulation of their cosmetics contain Mintlacotne. For more information, please read the IFRA documents. 
We support others!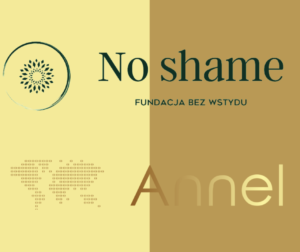 We are happy to inform you that Annel is supporting
No Shame Foundation
, which helps and educates people who suffer from psoriasis and other skin diseases. 
No Shame Foundation
is in a process of creating a cosmetic ranking on their website where it will present information about the cosmetic products' ingredients and efficacy of the products formulated specifically for people suffering from various skin conditions.
This could be a start of cooperation between our clients and No Shame Foundation as our customers could be interested in presenting their products to the clients in Poland (there are plans that the Foundation will also publish their website in English in order to reach a wider audience).
The use of Butylphenyl Methylpropional shall be prohibited in cosmetic products from 1st March 2022.

EU bans the use of a common fragrance ingredient: Butylphenyl Methylpropional (also known as BMHCA or Lilial).

European Commission Delegated Regulation (EU) 2020/1182  the 15th Adaptation to Technical Progress (ATP) of the Classification, Labelling and Packaging (CLP) Regulation, has been published in The Official Journal of the European Union on 11  August  2020. 

The fragrance ingredient butylphenyl methylpropional (Lilial, BMHCA) was classified  as toxic to reproduction (Repr. 1B – CMR 1B).

By default, the use of substances classified as CMR (carcinogenic, mutagenic or toxic to reproduction, under the CLP Regulation) is banned (European Cosmetics Regulation). Consequently, Butylphenyl Methylpropional will be banned from cosmetic products from 1st March 2022 and the ingredient will be included in the Annex II (list of substances prohibited in cosmetic products) of the European Cosmetics Regulation.

Cosmetic  Products  Regulation prohibits substances classified as CMR  under the CLP Regulation  from  being  used  in cosmetic products, unless a specific exemption is granted.  

Exemption conditions for CMR category 1A and 1B substances  include: 
Compliance with the food safety requirements as defined in Regulation (EC) No 178/2002;

There are no suitable alternative substances available;

The application is made for a particular use of the product category with a known exposure;

The substance has been evaluated and found safe by the Scientific Committee on Consumer Safety (SCCS) for use in cosmetic products;
BMHCA does not meet the criteria for exemption.   The SCCS have previously concluded that the use of BMHCA is not considered safe for use in cosmetics (SCCS/ 1591/17).  Subsequently,  the EU Commission will include  BMHCA  into Annex II (prohibited substances)  of  the  Cosmetic Product Regulation from 1 March 2022.

Please, remember that all products containing BMHCA must be off the shelf by this date.

Cosmetic products containing this ingredient can be reformulated, which means that new product safety reports must be performed and labels may need to be corrected.



49th IFRA Standard Amendment.

We would like to remind you of the 49th IFRA Standards Amendment The document assumes changes within the improved methodology for quantitative risk assessment, leading to a re-establishment of product classes.
Additional standards have been introduced, including new restrictions and the withdrawal of certain fragrances. Restrictions on the use of phototoxic substances in rinse-out products have also been taken into account. 
The 49th amendment is effective from 10 February 2021 for newly introduced products and from 10 February 2022 for products that are currently on the market. The document directly concerns suppliers of raw materials, however, cosmetic manufacturers should contact their suppliers and verify that the new guidelines will not affect the need for changes in the formulation of products. 
Changes should be of particular interest to manufacturers, who in the formulation of their cosmetics contain citrus essential oils. For more information, please read the IFRA documents